Trusted Garage Door Repair
In Tomball Tx
Serving Tomball, Tx & Surrounding Areas
We provide professional garage door repair services to Sugar Land and surrounding areas. Backed by our 5-Star reputation, you can trust German Garage Doors for your next repair or replacement!
Affordable Repairs
We offer honest and affordable garage door repairs to get your door working without breaking the bank.
Fully Trained Technicans
We never outsource! All of our technicans are fully trained in-house on all makes and models of doors.
Same Day Service
Our team is always ready for your service needs with prompt service times.
Locally Owned & Operated
Based in Houston, Tx, you can trust our local team of fully trained garage door technicians to get the job done right.
Garage Door Repairs in Tomball, Tx
If you are having issues with your garage door such as broken springs, cables, or a broken garage door opener trust German Garage Doors to get it fixed right the first time. We proudly serve Tomball, Texas, and surrounding communities with professional garage door repair services you can rely on.
When it comes to servicing your garage door, it is extremely important to hire a professional and reputable company.
No more being stuck in your garage or at work because you can't get out, let German Garage Doors help with our professional garage door repair service. We have the experience and know-how to get your garage working right.
Not sure if we repair your brand? See our list of garage door brands below.
Why Choose German Garage Doors?
Every day our focus is to improve the quality of our products the experience that you receive with German Garage Doors.
Don't just take our word for it, we have trusted partners with a number of home builders in the Houston area and pride ourselves on our 5-star Review across Google and Facebook.
What to can expect on your next repair?
We don't outsource our labor!
Unlike some garage door repair companies in Tomball, we can guarantee that the technician that arrives at your door is a trained and certified German Garage Door Employee. We don't outsource our staff, which means a faster and higher quality service for our customers.
You can trust our team to get your door fixed right, the first time.
We offer honest advice, affordable prices, and highly experienced technicians who will get the job done fast.
During our visit, we provide fully transparent garage door repair pricing giving you multiple options to choose from to fit your budget. Whether that is a quick fix or a full replacement, our friendly staff will present the pros and cons of each option for easy and stress-free interaction.
You can also check out our helpful articles like our Garage Door Repair Pricing Guide, so you can be well equipped with the knowledge to make the decision that is best for you.
We are experts in servicing any garage door issue you may have. We can fix or replace your door with minimal disruption to your schedule. Let us take care of the problem quickly and efficiently.
Our Garage Door Services In Tomball, Tx
We Fix Broken Springs in Tomball
It's important to stay on top of a broken spring to prevent injury or property damage. Don't wait until it's too late. Call us today! We have all the spring types stocked and can easily fix your problem.
See our Garage Door Spring Repair Services
Roller Repairs in Tomball
Have issues with your garage door rollers? No problem! One of our expert garage door technicians can be there fast to get your roller replaced. See our roller repairs and replacements.
Complete Panel Replacements in Tomball
Does your garage door panel have scratches or dents? Did you know you can replace an individual panel on your garage door? At German Garage Doors, we have a wide selection of garage doors suppliers to find the perfect match for your existing door. See our panel replacements.
Opener Repairs in Tomball
Have an old LiftMaster or Genie garage door opener that needs to be fixed? If you are noticing your garage door opener is louder than normal, or simply not working at all, give our team a call and we can help you diagnose the issue you are having. Need more support? Check out our range of garage door opener repairs and brands we work with.
Crashed Garage Doors in Tomball
A crashed garage door can cause a wide variety of damage sometimes falling on vehicles or leaving your car stranded inside the garage preventing you from getting to work. If you are in need of an expert team to get your crashed door back on its tracks, German Garage Doors has all the tools ready for your home's door. A garage door can weigh upwards of a hundreds pounds and can be a danger to you or your family if not properly fixed.  Learn more about our crashed garage door services.
Track Repairs and Replacements in Tomball
Garage door tracks can become bent and cause excess wear on the rest of your garage door system. In some cases causing your garage door to come off its tracks or worse, come crashing down. Learn more about our track repair services.
Cable Repairs in Tomball
Cables are the main support of your garage door weight when it is opening and closing. If your cables break likely your door will struggle to open if at all. If you are noticing your cables fraying or have broken give us a call today or check out our garage door cable repairs for more information.
Need more support or don't see your issue?
We offer a wide variety of garage door services to Tomball, Tx, and are a top-rated garage door company. Contact us today and have one of our expert members help answer any of your questions.
For more information on our garage door services in Tomball, see all of our repairs here.
Looking For A New Door?
Want to upgrade your home's garage door system? Want to increase the curb appeal of your home with a selction of beautiful door styles and designs? Check out our garage door selection.
Get an estimate Here
Need a repair or replacement? Reach out today for an estimate
Common Garage Door Repair Issues
Garage Door Lockout
Bracket Repairs
We Service All Major Garage Door Brands
No matter the brand, we have you covered! We provide garage door repairs on almost all major brands of garage door openers.  This includes:
LiftMaster, Genie, Craftsman, Chamberlain, Garaga, CHI, Linear Guardian and More.
Frequently Asked Questions
Why Replace My Old Garage Door?
Replacing your old garage door has many added benefits including better security, quieter operation and extended warranty.  Some studies also show that a new garage door can improve the value of your home by up to 4%. See our garage door replacements.
What Is The Average Cost To Have My Garage Door Repaired?
How Long Should My Garage Door Last?
The lifespan on your garage door will depend on a few factors including the overall usage, the type of parts used in your door, and the age of your door.
Many garage door parts are rated for a set number of uses, in spring it is common to see lifecycles. However, not all parts are created equal, some parts lifecycles can be 2-5x the length of others, thus providing a longer lifespan. 
Commercial garage doors typically see more frequent usage and typically uses higher grade materials to handle the frequency of use. Like any moving part, eventually it will wear and break.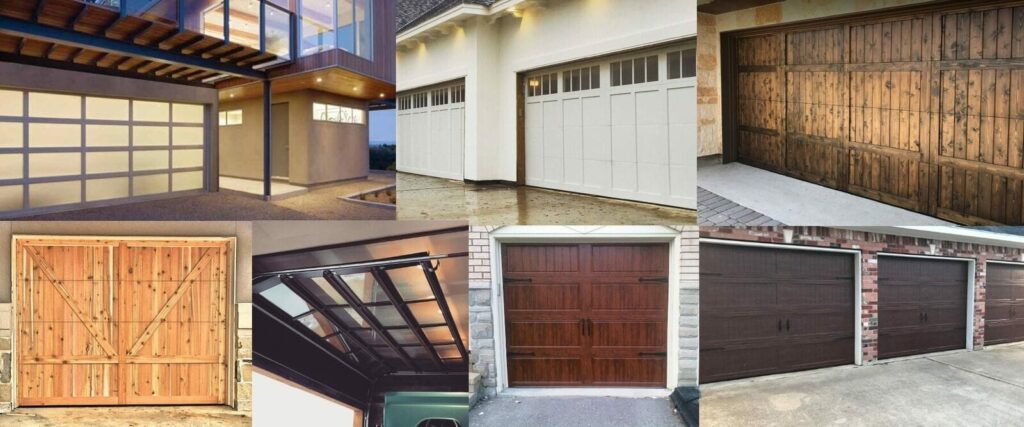 Professionally Installed Doors in Houston, Tx.
We offer only the best quality in our products.
Each and every garage door we install, we back by our 3 FREE tune up guarantee. This means your new garage door will work to the highest standards even after it has had time to settle in your home.
A Team Of Local Garage Door Experts.
Serving Houston and Surrounding Areas
At German Garage Doors our team comes fully prepared for every service call and garage door replacement.  On-time, professional and courteous, you can trust German garage door for your next repair or replacement.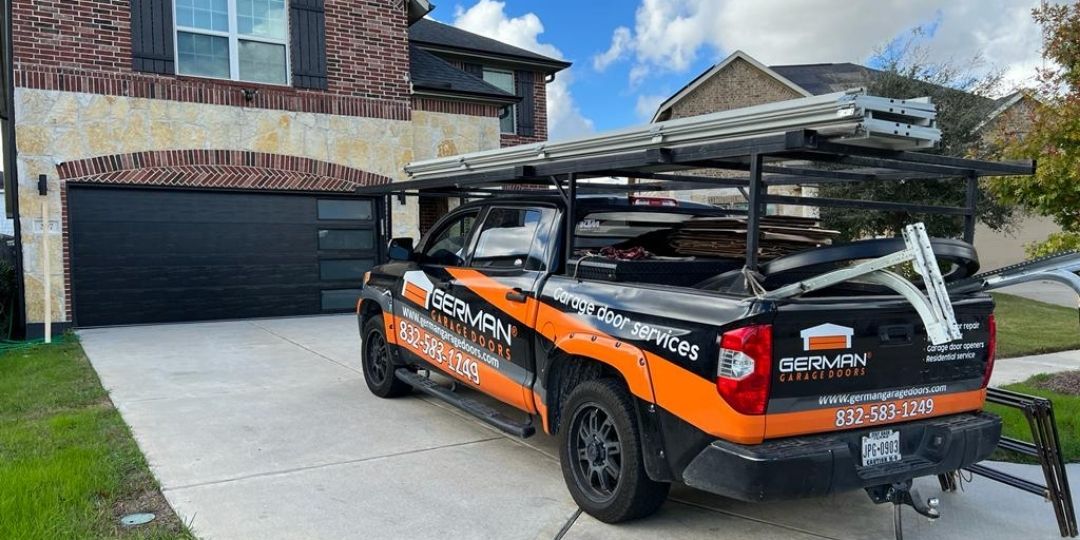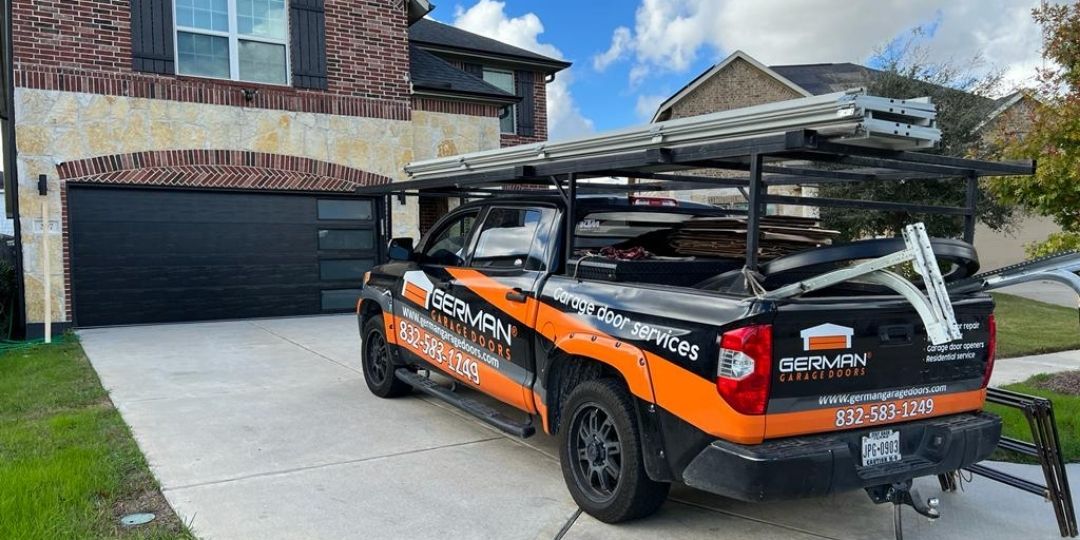 A Team Of Garage Door Experts.
Serving Houston and Surrounding Areas
At German Garage Doors our team comes fully prepared for every service call and garage door replacement.  On-time, professional and courteous, you can trust German garage door for your next repair or replacement.
Have A Question?
Wondering how to get started on your next garage door project? Give a call and have one of our awesome team members help answer any of your questions or concerns.
Contact Us Today!
"*" indicates required fields